Facebook – the ubiquitous privacy-invading social network – is taking European Commission regulators to court. The Silicon Valley giant is complaining that an EU investigation is invading its pr...

If anti-gunners didn't have double standards, they wouldn't have any at all. Another week, another example of hypocrisy among the elites.

Former President Obama has come under fire for what many have viewed as a hypocritical condemnation of President Trump during a Friday acceptance speech for his Ethics in Government award at the Un...

In response to the New York Times' decision to stand by their most recent hire - open bigot Sarah Jeong, who really hates white people, men (especially white men), and cops - black conservative Can...

And that's just for two years... while in 2011 the average stay in a government detention facility was 72 days... So to be clear - hundreds of thousands of migrant children whose parents sent t...

How did a person who should be in the criminal dock both in the US and in the International Criminal Court for running a torture prison get appointed the Director of the US Central Intelligence Agenc...
A strange thing happens when you don't trust the government. You take responsibility for your actions, instead of shirking your duty and handing off the burden to the collective. A study by Corn...

America's largest problems don't appear in the in the headlines, but between the lines. Such as the hypocrisy poisoning our politics. Here are some recent examples — and a simple solution.

The real goal of tu quoque (or any ad hominem attack) is to shift the focus to your opponent's weaknesses as a way to hide your argument's weaknesses. To create a hypocrisy meme: 1) pick a trigger...

The general rule is that a person's behavior does not invalidate that person's arguments. This is because ideally philosophical arguments are based on reason. Thus if the reasoning is valid, it do...

People are not known for being particularly rigorous with their beliefs and opinions, and it's not surprising that they would, more often than not, fail to consistently apply reasoning and principles....

We're harder on hypocrites when they belong to the opposite group. Link to .pdf of full study

Why do people judge hypocrites, who condemn immoral behaviors that they in fact engage in, so negatively? Yale University researchers propose that hypocrites are disliked because their condemnatio...

I just setup a promotion with code pothead to encourage filling up this blog. Please help me post relevant articles. Not sure yet what direction this will take. You can check the honor role for statu...

About pot.kettle.black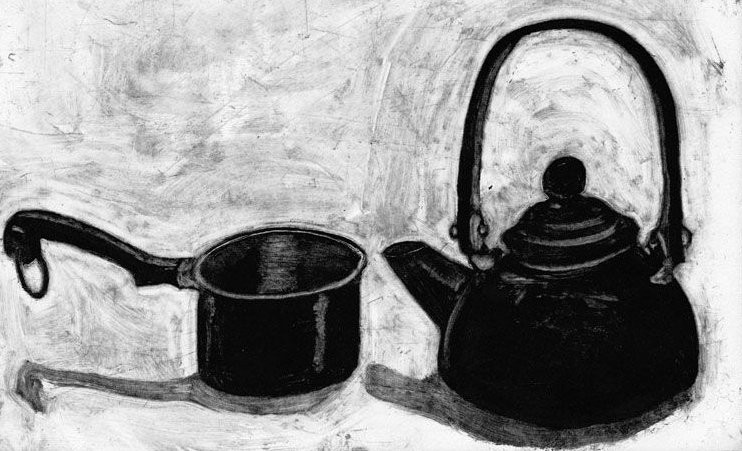 pot-kettle-black
https://pot.kettle.black/c/pot-kettle-black
pot_kettle_black
A website devoted to all things hypocritical with an intent to make a small contribution to correct our blindness of our own shortcomings and corruption.
The phrase pot calling the kettle black is an idiom for "a person who is guilty of the very thing of which they accuse another and is thus an example of psychological projection."